About Dulles Auto Body & Paint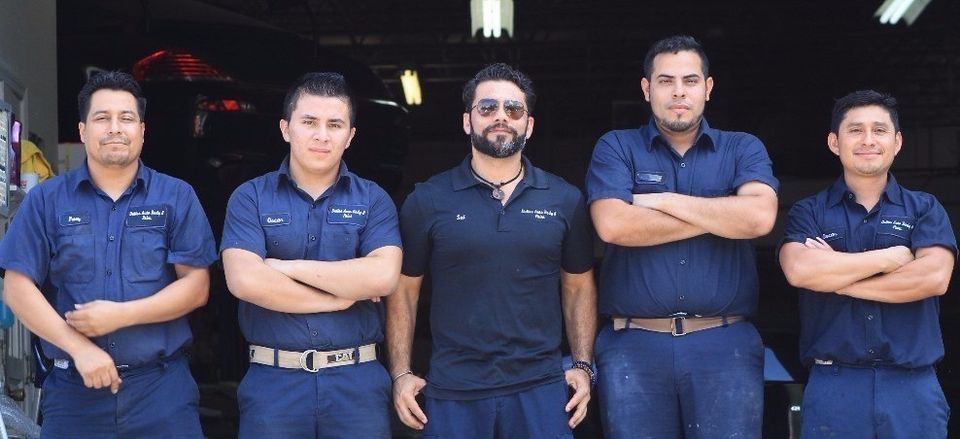 With over 20 years of experience, Duless Auto Body & Paint at Sterling, Virginia has been helping customers in Washington, DC Metro area with their automotive needs and has become the go to Auto body shop.

Accidents do happen and we want to be there to restore your vehicle to it's better than pre-accident condition so that you can forget about the accident when you look at your vehicle again.
We will work with your schedule so that the whole process is smooth beginning with Free Estimates, Rental Car Services with Enterprise, and Onsite Storage. We are equipped with the latest in technology and all the employess are I-Car trained, including office staff.  At Dulles Auto Body & Paint, we strive hard to provide Quality Workmanship with finest materials along with an Excellent Customer Service.Customer referrals have been an integral part of our business growth over the years due to our second to none "Customer First" approach and the care we show in fixing the automotives.

Our Services:

We use the state of the art technology to provide Collision Services,Painting Services, Paintless Dent Removal,Paint Restoration and other additonal repairs. Please visit our Services page for more information.

Lifetime Warranty:

Dulles Auto Body warrants repairs against any defect in paint or workmanship for as long as you own your vehicle, unless caused by damage as a result of unreasonable use, maintenance, negligence, collision, or care of the vehicle. This covers labor only.

Parts may be covered by manufacturer warranty.

Customer must furnish the original itemized bill and the warrantee is Non-Transferable and valid only through Dulles Auto Body & Paint.

The Written Warranty shall not be varied, supplemented, qualified or interpreted by any prior course of dealings. This Written Warranty shall be null and void if the repair is altered, adjusted or tampered with by any person not authorized by the above named shop.

Please feel free to contact us if you have any further questions about the Warranty.